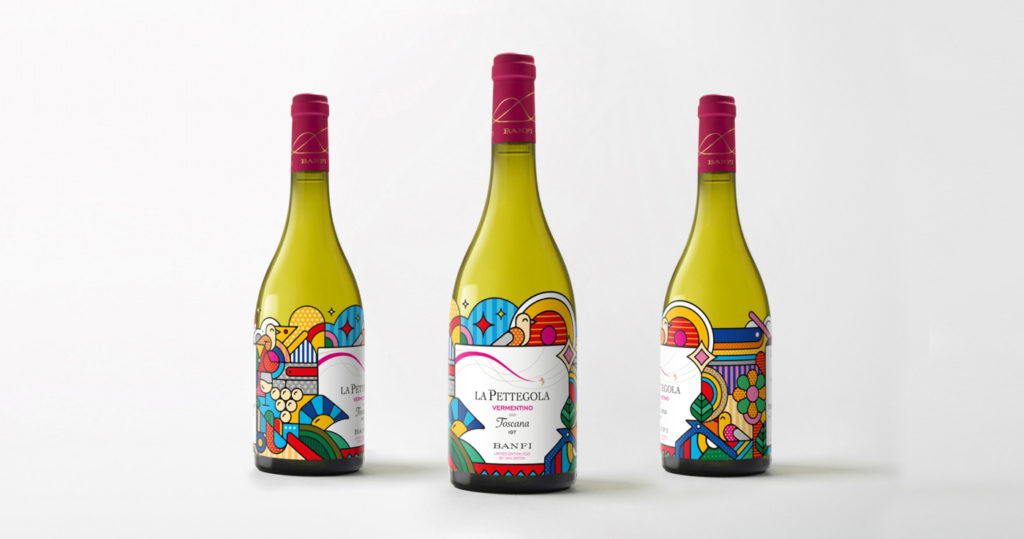 Colourful, pop, psychedelic and full of life. This is the 2022 La Pettegola Limited Edition created exclusively for Banfi by the Van Ortons!
This year, the Turin-based artistic duo made up of Marco and Stefano Schiavon, born in 1983, was chosen to create the Limited Edition of the most glamorous Vermentino. The designers, who are famous for their skilful mixing of colours, 1980s influences, pop culture and cinema, have created a miniature Tuscan landscape that comes to life on smartphone screens thanks to the augmented reality developed through the Banfi Experience app.
Magic? Almost.
"When Banfi approached us to create the new label for La Pettegola, we immediately realised that a bird just had to be the main focus of the artwork", explained the Van Ortons. "We imagined it as the main character in a brightly coloured and rather psychedelic video game, like the ones we spent hours playing as children".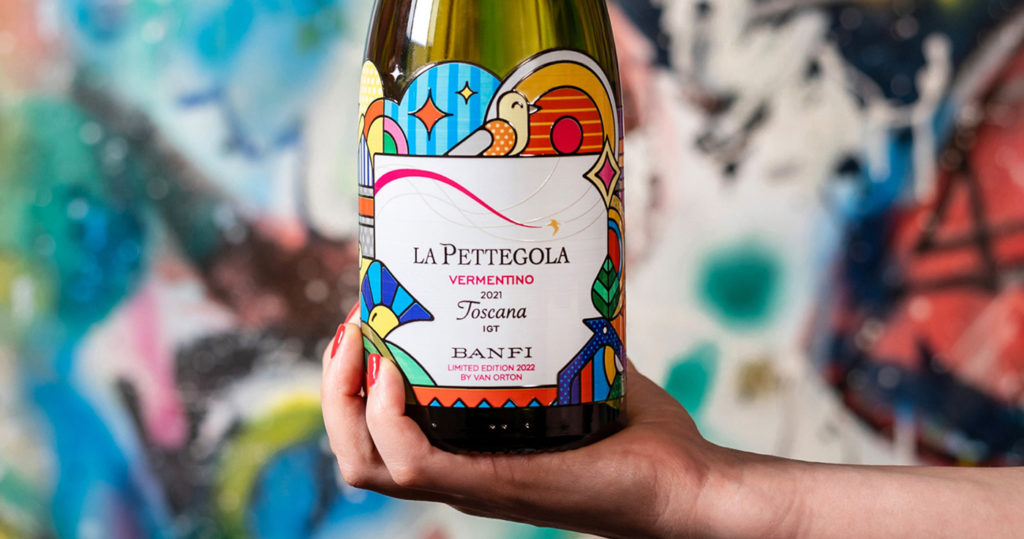 "Our "pettegola" moves through a stylised Tuscan landscape, among hills, flowers, bunches of grapes, bicycles and fiery sunsets; a mix of elements that express all the energy of this image. We used a single line, uniting it with our bright colours and our characteristic textures, creating a design that totally represents our style".
Let's get to know the Van Ortons, the artists who created this year's Limited Edition. With their style heavily influenced by pop culture, in particular by the graphic style and the cinema of the 1980s and '90s, they have managed to return to a psychedelic and joyful future that they associate with the style of Gothic church windows, creating a unique and immediately recognisable mix.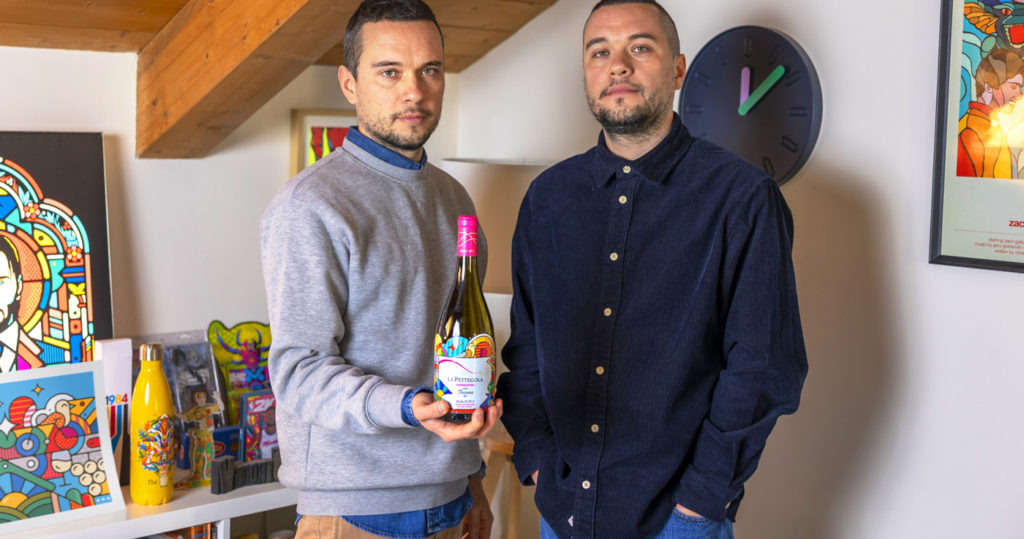 Following an initial period as graphic artists in a communication agency, their reinterpretations of a number of 1980s cinema icons allowed the Van Ortons to quickly gain recognition, and in a short period of time they were working with brands such as Marvel, Armani, Microsoft, Barilla, Mercedes-Benz, Warner-Bros and Ray-Ban, as well as with musicians such as Bon Jovi, Pearl Jam and Jovanotti. Their work has been exhibited in New York, San Francisco, Los Angeles, Tokyo and Milan.
As with the 2021 and 2020 Limited Editions, this year the La Pettegola Limited Edition label once again comes to life through augmented reality, with an important new feature. When users scan the "Van-Ortonised" label with their smartphones, they can interact with the 3D animations, and dive deeper into the "psychedelic videogame" created by the artists.
Download Banfi Experience now and let the magic begin.