Banfi presents: La Pettegola by Van Orton
Colour, psychedelia, Nineties style. The Limited-Edition bottle of La Pettegola by Van Orton is a concentration of energy.
A focus on creativity
2022 saw the La Pettegola bottle by Banfi once again become art, presented during an exclusive digital event. Participants were sent a special La Pettegola-branded kit that contained a bottle of Vermentino, a printed invitation, a special puzzle and a Bluetooth speaker with which to listen to the exclusive Spotify playlist specially created by the artists.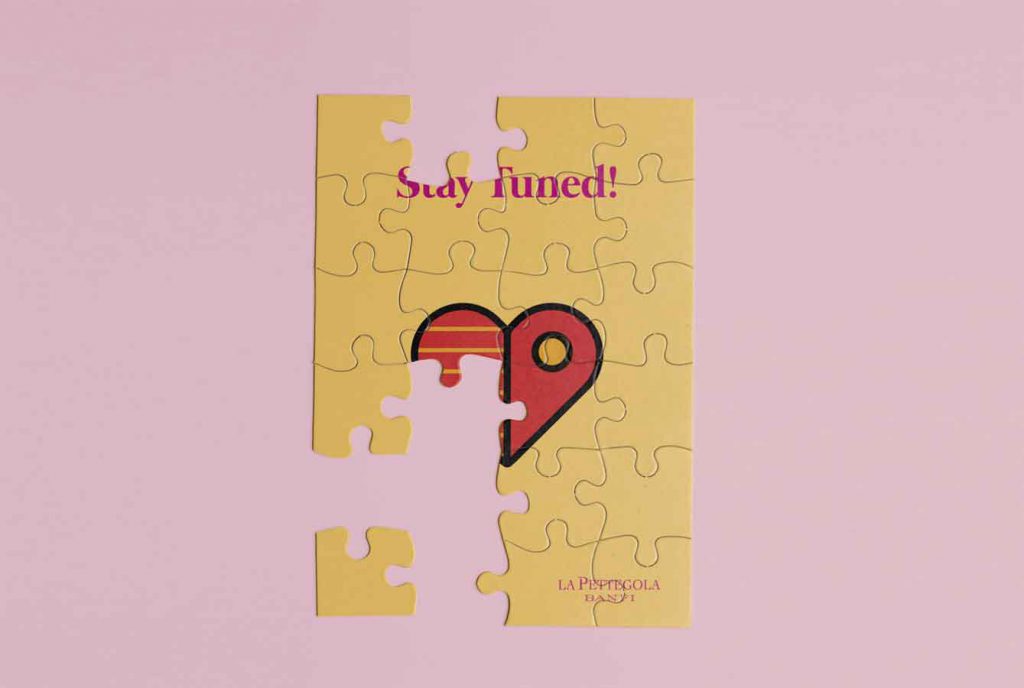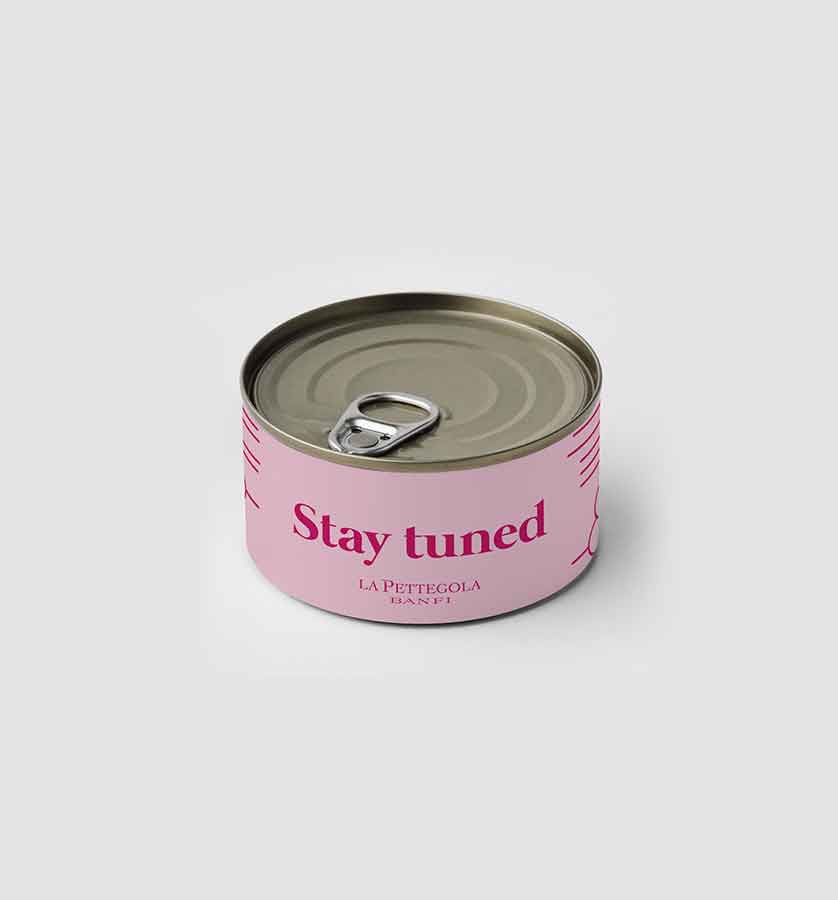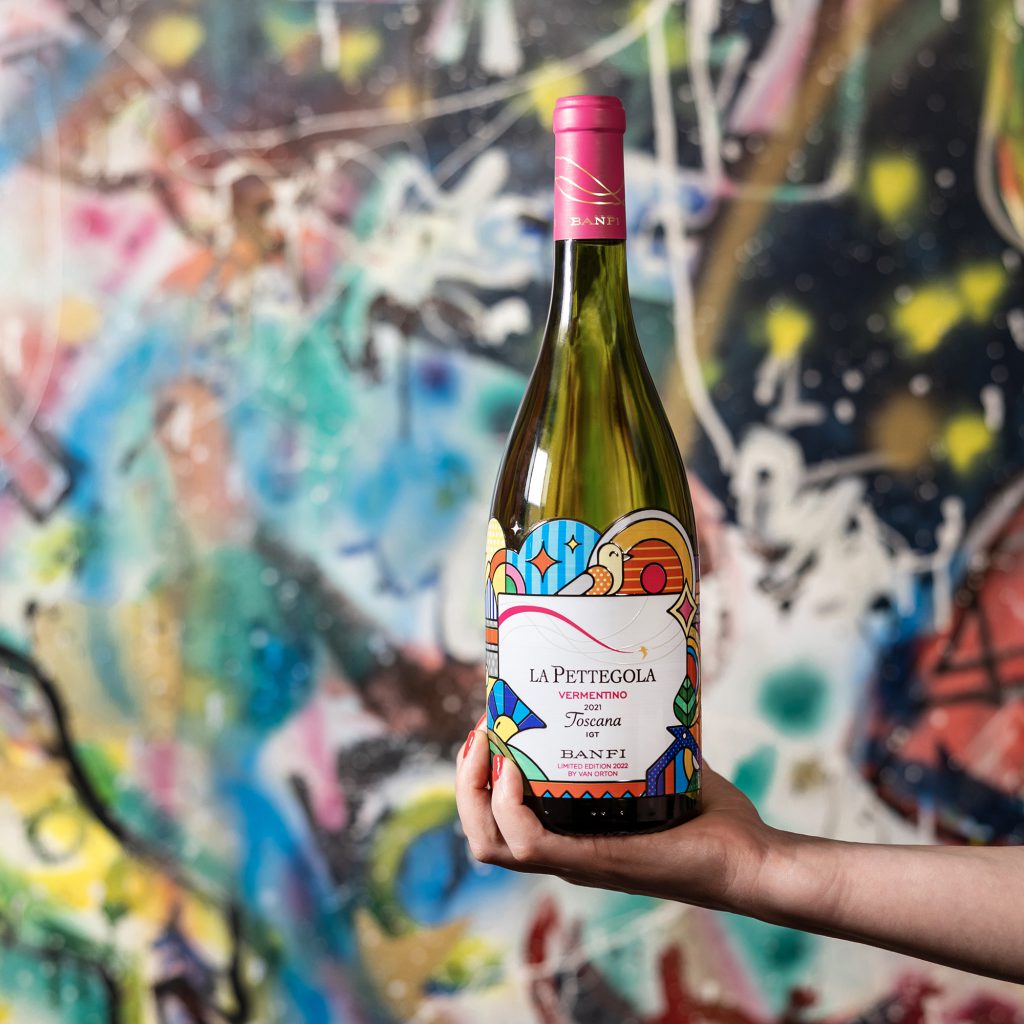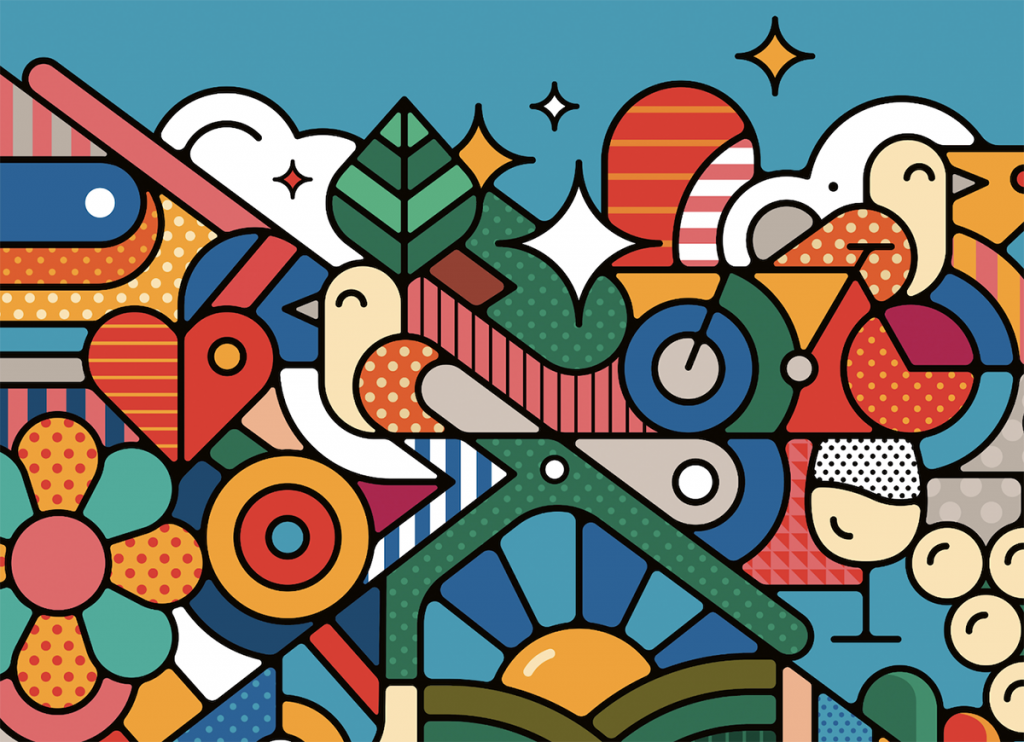 The artists present La Pettegola
The Van Orton twins told us how the concept for the La Pettegola Limited Edition came about, what it is like to work together, what their relationship with music is, and much more.
Explore augmented reality
La Pettegola once again comes to life through augmented reality with the 2022 Limited Edition. Scan the label with the Banfi Experience app to see the animation on your smartphone and interact with the graphics with a simple tap.