Banfi presents: La Pettegola by Noma Bar
A golden chalice, a sleek bottle, a bird spreading its wings. Noma Bar transforms the symbols that characterise La Pettegola into distinctive images.
The presentation event
The 2023 limited edition of La Pettegola was unveiled during a special event that took place in Milan on 30 January 2023 in the intimate and informal setting of the Frida Bar. We were accompanied by the artists who created the previous versions of the limited edition of Vermentino Banfi.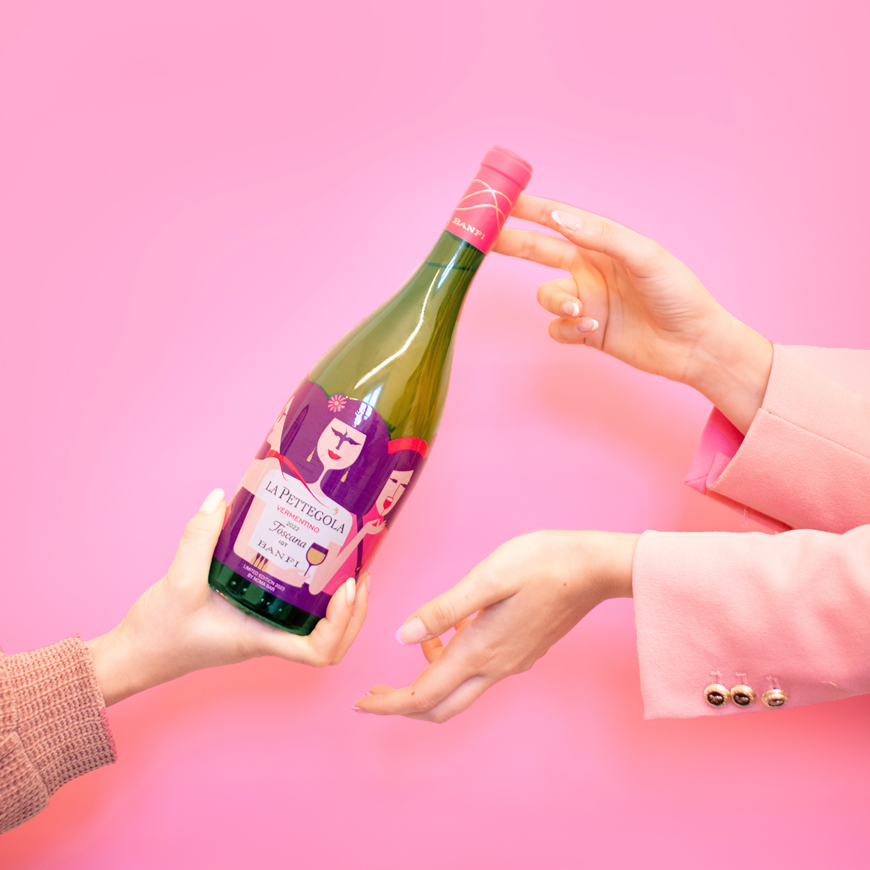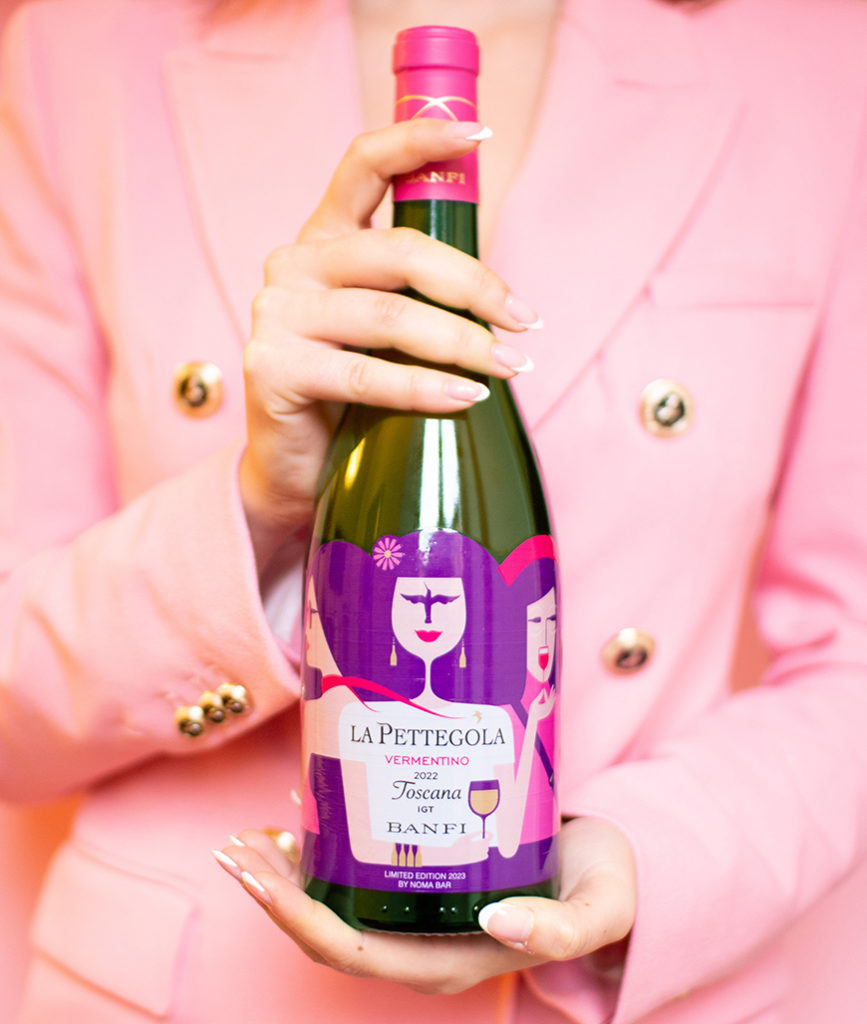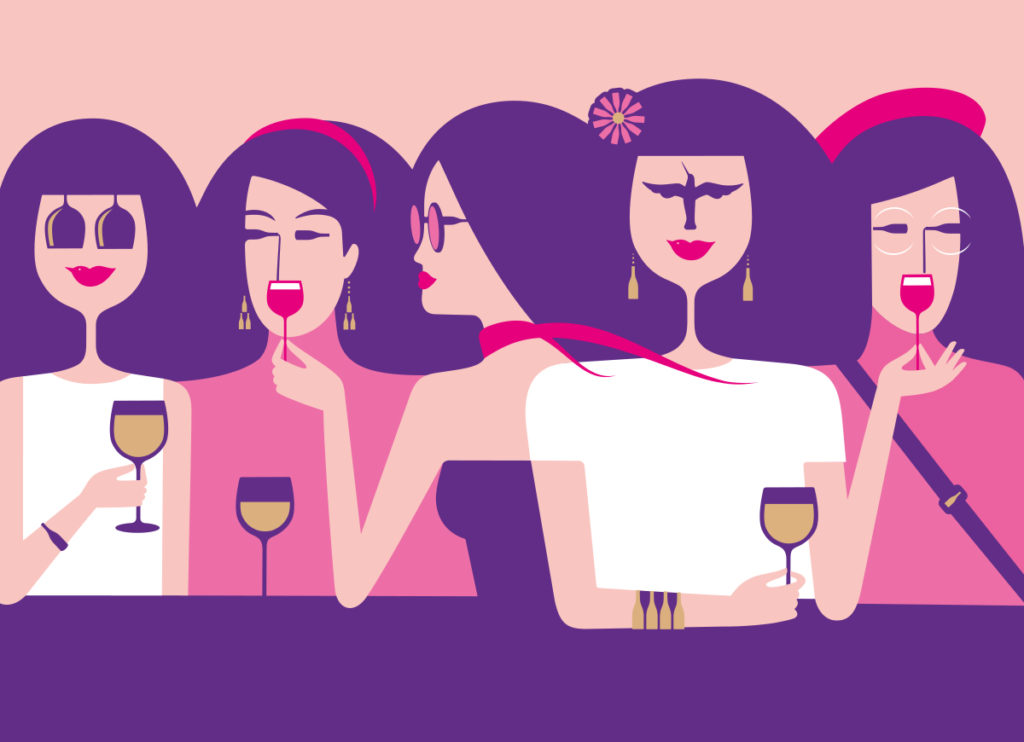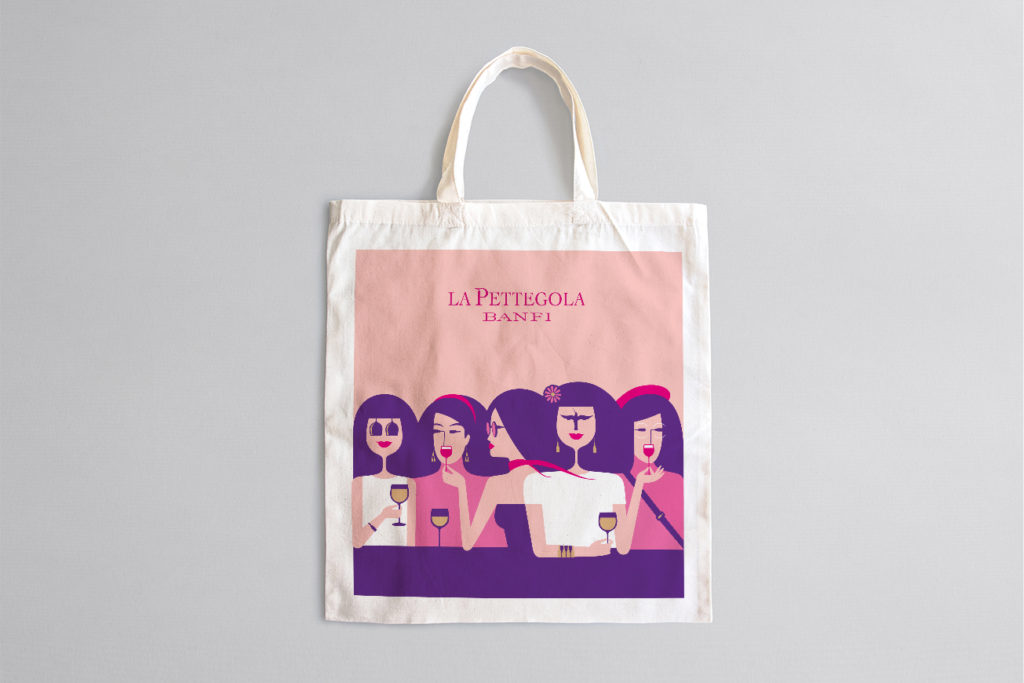 The artist presents La Pettegola
Noma Bar explained to us what lies behind every detail of her artwork for La Pettegola, where no graphical element has been left to chance.
Explore augmented reality
Use the Banfi Experience app to scan the 2023 Limited Edition La Pettegola label with your smartphone and watch the scene come to life!