The Van Ortons have an extremely close, almost interdependent, relationship with music. In addition to their work as designers and illustrators, the two brothers have always harboured a passion for music, and in recent years have played in a number of bands.
Marco and Stefano constantly listen to their favourite artists while they work, and they have even set up a highly equipped studio next to their graphics studio, which they use whenever they have a chance.
Playing an instrument and creating an illustration are practically the same thing for the Van Ortons; a way to communicate sensations and emotions in a creative, dynamic and always new manner.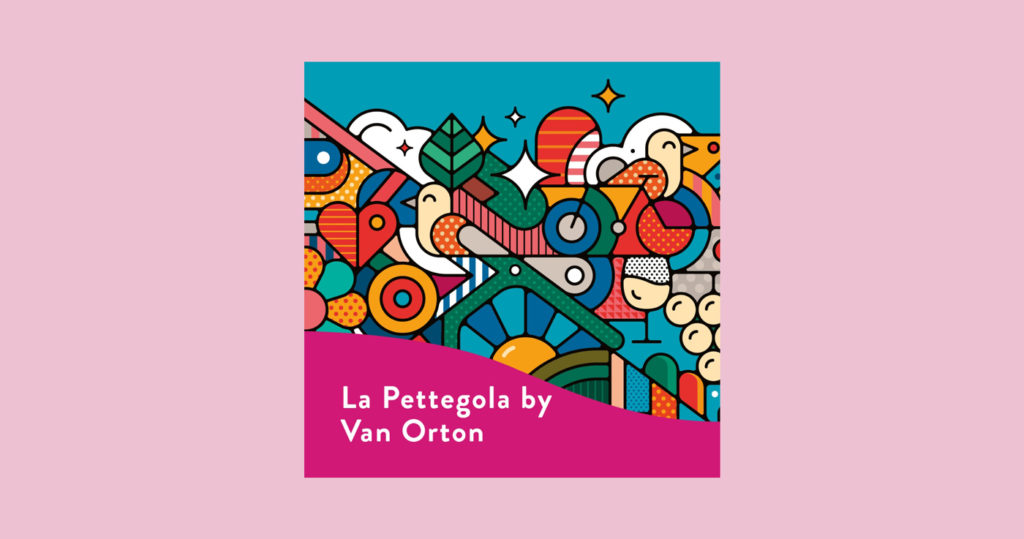 For the Spotify playlist put together for the launch of their Limited Edition of La Pettegola, the duo chose songs from a range of musical genres, from electronic to ambient, and to jazz. This led to the creation of a musical landscape that, in line with their idea of art as an all-round phenomenon, is perfect for enjoying a bottle of La Pettegola.
All you have to do is pour yourself a glass of La Pettegola, open Spotify and enjoy the sound chosen just for you by the Van Ortons.
Here is the playlist; happy listening!